Memories
Talk

2
386pages on
this wiki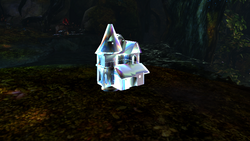 Memories are a type of collectable that can be found in Alice: Madness Returns.
In many situations, Alice must complete a platforming puzzle or use shrink sense in order to get memories. There are two achievements/trophies associated with the memories: "Family memories fond and faded," which requires the player to find all of the Liddell memories, and "Everything fit to remember," to find all the memories in the game.
Alice: Madness Returns Edit
When Alice Liddell collects a memory, she will hear a person talking to her as she remembers conversations from the past. As she collects these memories, she slowly uncovers the truth about the night of the fire and find the person responsible for the death of her family.[1]
Memories
Edit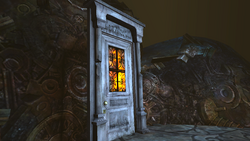 Alice has 5 memories, indicated by a burning door with the name "Liddell" written on the top of the doorfront. There is one door in each chapter (not including Chapter 6), and Alice must go through them in order to continue with the story, so they are not easily missed.
Unlike the other types of memories which only have audio, these memories also show images related to the night of the fire. The different memories upon collecting turn into keys, which are placed on an upside-down Omega-shaped key ring.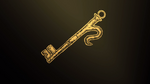 Chapter 1:

"
"Our lovely library was a fire trap. A conflagration waiting to happen!"


— The Library was a Firetrap

"

The second key, with the sign for Mercury.

"
"I was the last one in the library, the night of the fire. The log I added to the grate was dead when I went upstairs to bed with Dynah. If it wasn't, I may be responsible for my family's deaths!"


— The Last one in the Library

"

The third key, with the sign for Luna.

"
"Dynah saved my life! I survived because... she showed me how to escape! I didn't leave the lamp in the library and Dynah didn't knock it over! The lamp and Dynah were upstairs when I went to bed. Dynah was in the room with me when the fire started!"


— Dinah Saved My life

"

The fourth key, with the sign for Mars.

"
"Lizzie hated locked rooms. Her room was farther from the fire than mine. Smoke could not have killed her. She never locked her door! And besides, she knew another way out of the house... out of the window! Someone incapacitated or killed Lizzie, then locked her door, then took the lamp downstairs and started the fire to cover up their crime! Their plan was to kill us all!"


— Lizzie Hated Locked Rooms

"

The final key, with the sign for Venus.

"
"I had a role in my family's demise, but I did not start the fire. Centaurs don't live in Oxford, but a certain doctor did. I saw him; a preening undergraduate. Now I remember him! That key belongs to Lizzie's room!"


— Centaurs Don't Live in Oxford

"

Dr. Bumby's memory image.

There are a total of 16 memories of Angus Bumby, indicated by a pair of round-framed spectacles similar to his own.

"
"A flower's purpose is simple and immutable. Human purpose is fickle because it is a slave to memory. Memories must be strictly managed, Alice. Unproductive ones must be eliminated."


— Slave to Memory

"




"
"The railway running through Wonderland sounds charming but inefficient. 'Noise and smoke' like 'snips and snails', perhaps. Best to forget that train. A mock turtle as conductor? Oh no, I don't think that will do at all. "


— Upsets to Ear & Eye

"

"
"Some insects eat their young, Alice. They have much to teach us, alive or dead."


— Insects Eat Their Own

"

"
"Grave news. The ship was crushed and her crew lost. She was not built for navigating the Arctic ice-fields. The recent competition of governments in fitting out Polar expeditions is needless waste of human life."


— Ship Sinks In Arctic

"

"
"Unpleasantness, remote in time and space has only as much power as vivid memory offers it."


— Leaving One's Troubles

"

"
"Keep troubles and torments at a distance where they may be easily forgotten."

-Time Trumps Memory


"

"
"What Nurse Witless said, was: "The fire whooshed in; lit her up like the 'guy' on Cracker Night. No one knows how she survived... except Alice. And she's shtoom. Remember?"


— The 'Guy' on Fire

"

"
"Flush the unpleasant from your mind, Alice. Reject the painful as you would the repulsive and depraved. Forgetting is an art."

-Flush Away Pain


"

"
"Lovers often exchange a lock of hair to symbolize their vows. The human heart is opened by a vast assortment of keys."


— A Precious Lock

"

"
"Light? Light is useless if what it illuminates causes pain and suffering. Better to cast such things into the dark depths of Lethe; the river of forgetfulness."


— River of Forgetfulness

"

"
"Balance is the golden mean of all things, Alice. Between light and dark; between disease and health; or even between wrong and right."


— The Golden Mean

"

"
"Everything has a season, Alice. A flower blooms and fades away. Memories, too, have a useful life. We should eliminate the ones that hurt."


— Season For All Things

"

"
"Damaged people feed on the emotions of others, Alice. Their strengths... and weaknesses."


— Defining a Leech

"

"
"The proofs are legion! Every creature has a purpose. It is my sacred duty to fit every young person to a calling, be it for ornament or use. Read your history! Read your mythology."


— A Creature's Purpose

"

"
"Every child has a purpose: it is the beholden duty of knowing adults to fit every young person to her calling."


— A Child's Purpose

"

"
"Remaking children. Build them up, tear them down, refashion them; teach them the new; forget the old."


— Fix What's Broken

"

The Liddell's memory image.

There are 34 memories of the Liddell family - including Arthur Liddell, Mrs. Liddell, and Elizabeth Liddell - all of which are indicated by their family home.

"
"You're part frog, Alice, I swear. You jump so well!"


— Intermingling of Species (Lizzie)

"

"
"If you leap from that table again, Alice, I'll expire. You're 2 times too reckless, my girl."


— Parental Palpitations (Mrs. Liddell)

"

"
"Amanita muscaria, Alice, is merely a stinky toadstool. A spongy consistency, but poisonous."


— When What Reeks Can Kill (Arthur)

"

"
"I'll never have more fun alone than when I rode the big slide in Hyde Park. Papa will take you soon, Alice."


— Fun by Oneself Revealed (Lizzie)

"

"
"Lizzie, remember when a burst of steam lifted your dress up around your neck? Just outside Harrods it was. Fortunate your undergarments had just been laundered."


— Nearly an Indecency (Mrs. Liddell)

"

"
"My heart is open, Alice. Never closed, never locked. It needs no key."


— No Key to My Heart (Lizzie)

"

"
"Bricks are rocks, Alice. A brick house, like Gibralter, is impervious to fire, weather and the indecencies of Barbary macaques, should the need arise."


— Rock of Gibralter (Arthur)

"

"
"We'll all roast in our beds, Alice, for the sake of your father's unnatural devotion to printed paper. This horde of flammables wants only a malignant spark, and poof... Our flesh and blood is smoke and ash."

-Roast in Our Beds (Mrs. Liddell)


"

"
"With gas laid on, Alice, we'll go to Brighton on what we save on beewax candles and oil."


— A Trip to Brighton (Arthur)

"

"
"Remember, Alice. Don't curse the darkness or the cold when you're in the library at night."


— Cursing the Darkness (Arthur)

"

"
"Cover its cage and the canary goes to sleep, Alice. Out like a snuffed candle. Sleeps the sleep of the "just," like mama and papa. After 10:00 they're unconscious."


— Sleeping Birds Lie (Lizzie)

"

"
"Papa, your enthusiasm for photography makes the Library smell like rotted fruit. And I'm certain those solutions are toxic!"


— Lethal Smells (Lizzie)

"

"
"Whoever said "There is no book so bad, but something good may be found in it" never read Martain Farquar Tupper's Proverbial Phiosophy."


— Tupper's Tragedy (Mrs. Liddell)

"

"
"I'm pleased you love my sea creatures, Alice. Photographs are a kind of imitation. A great painter captures a true likeness. The camera helps an amateur come close."


— Photographic Memory (Arthur)

"

"
"Most theatricals and gaffs are unsuitable for young persons. Punch and Judy dustups are no more than vulgar domestic arguments."


— Domestic Dustups (Mrs. Liddell)

"

"
"Whoever destroys a soul, destroys the world. There is much wisdom in that, Alice."


— Wisdom of the Ages (Arthur)

"

"
"I've smoked a cigarette, Alice; no fun at all. One day I'll try a clay pipe."


— Smoking on the Sky (Lizzie)

"

"
"Poor Dodgson is a pathetic sailor, and an even worse captain. We'd have run aground on the Isis if I hadn't taken an oar."


— The Pathetic Sailor (Lizzie)

"

"
"We'll keep just the one lamp Alice - as a night-light. But it stays in the upstairs hall, and only till you turn 12."


— One Night Light (Mrs. Liddell)

"

"
"Music sooths the savage in us. Alice. Practice! The piano's for more than holding down the carpet."


— Music Must Soothe (Mrs. Liddell)

"

"
"When Papa grounded me, I climbed down the trellis. The tree branch makes a bridge, and it's not much of a drop. Keep our secret, Alice, or we're not sisters!"


— Naughty Times Two (Lizzie)

"

"
"Fire, Alice, Fire!" "Save yourself! Wake up Lizzie! Lizzie, open the door!" "The key, Lizzie, unlock the door. You'll burn!"


— A Desperate Plea (Arthur and Mrs. Liddell)

"

"
"Regrettably the creature has to die for its image to be properly captured. The subjects of art often suffer."

-Suffer for Art's Sake (Arthur)


"

"
."..claimed I'd stolen his heart. Trifling with his affections! Creepy sod. Touching me... Told Papa to never invite him to tea again!"


— Incident at Waterloost (Lizzie)

"

"
"No bearskin rug befor the hearth, no deer antlers on the wall, no taxidermic abominations in the house. Demeans the creature's dignity!"


— Taxidermy Forbidden (Arthur)

"

"
"A weapon's intended function is almost beside the point. Ultimately it's only as good as the person who wields it."


— Gun or Sword (Arthur)

"

"
"A locked room is little more than a cage. A prison by another name. I despise concealment of any kind."

-Another Name For Prison (Lizzie)


"

"
"Help us Alice! Save us, Alice! Don't leave us alone, Alice! Don't abandon us, Alice! Stay with us!"


— A Cry For Help (Mrs. Liddell)

"

"
"Once the bounder followed me into the Ladies at Waterloo Station. I had to call the attendant."


— The Ladies Washroom (Lizzie)

"

"
"His hand was slimy, Alice; like an eel from the Isis. And his name won't help. Bumby! If he ever qualifies, his bed-side manner will require improvement."


— Slimy Like an Eel (Lizzie)

"

"
"You're not a cat, my dear. One life is your allotment! Please be more careful with the carving knife."


— One Life to Live (Mrs. Liddell)

"

"
"All those undergraduates waiting for a word from Papa. 'Might I hold the tea cozy, Sir?' 'Might I pour, Sir?' Bunch of toadies."


— Bunch of Toadies (Lizzie)

"

"
"My father would wish that you hold your tears, girls. He lived a long life and as the poet says, 'like a clock worn out with eating time, the wheels of weary life at last stood still'."


— No Time for Tears (Arthur)

"

"
"I'm no toy! He wanted me to do things I didn't want to do."


— Not a Toy! (Lizzie)

"

Pris's memory image.

There are 8 memories for Pris Witless, indicated by a bottle of gin, her favourite drink.

"
"It could have happened that way, Alice. You remember poor Mr. Kook? Died, didn't he? Dr. Wilson rejects spontaneous combustion. But I trust Mr. Dickens."


— Spontaneous Combustion

"

"
"I know you hear me, you contrary child. Use the bed pan! And let go of that wretched rabbit!"

-Reckless Obstinance


"

"
"So I says to Dr. Bumby, I says, 'Model making's all fine and good, but a waste of a perfectly good bottle. I could fill it with gin for thru'pence.'"


— A Pitiful Waste

"

"
"Skin burned by fire or scalded by steam looks wrinkled, like a toadstool in winter."


— Ode to Blistered Skin

"

"
"Certain smells are one-off. You'd never mistake burning human flesh for roasting a lamb chop."


— A Medical Opinion

"

"
"Born in the wrong century, I was, Alice. Picture me, Madame Defarge, knitting away as deserving heads roll from the guillotine. Ah, those were good days."


— Cold Madame Defarge

"

"
"Doctor Wilson's not fooled, Alice. Discipline must be maintained. Cleanliness is optional. Whatever you've imagined about 'electrical current' it's not half of it. It can be a persuasive teacher. Strict, mind. Demanding!"


— A 'Persuasive' Teacher

"

"
"There's a tool for every task. Even the humble funnel has a special job. How would you get gin from a barrel into a bottle?"


— Soul of Practicality

"

Dr. Wilson

Edit

Dr. Wilson's memory image.

There are 12 memories of Heironymous Q. Wilson, indicated by a syringe.

"
"Look how small she's become; she's barely there. A vixen in her hidey-hole."


— The Desire to Disappear

"

"
"Flight or fight indicates a permanent choice, but flight often means putting off the fight to another day. Choose your battles wisely, Alice."


— Take Flight or Fight

"

"
"Alice was often alone; an interior and lonesome child, I suspect. Her sister, though loving and much loved, was too old to be a playmate."


— A Lonesome Child

"

"
"It's been years now, Alice; time to put away childish things."


— Childish Things

"

"
."..epidermis was singed to the 3rd layer, and the rest of her skin was as brittle as carp scales."


— Brittle Fish Scales

"

"
"Pets are friends, and our secret selves, Alice. Your rabbit, too. I'm sure Dinah was a confidant. Always about, wasn't she?"


— Different Friends

"

"
."..she is certainly ill. She imagines strange things. And she has a 'hero complex': an inherent desire to help others, being unable to help herself, and compulsion to make the world right... She's trying to 'unlock' the true meaning of her life. And she doesn't know who has the key."


— A Life in Chains

"

"
"Games, too, require hard choices. Unpleasant sacrifices must often be made to accomplish a desired goal."


— No Painless Sacrifices

"

"
"Food looms large in your dreams, Alice. But cake occupies a special place. Never rejected dessert I suspect. Nor tea, if cake was on offer."


— Let Her Eat Cake!

"

"
"As beloved toys are to children, children often are to grown-ups: objects of fancy and imagination and eventually discarded."


— Beloved Toys

"

"
"The gulf separating effective treatment from quackery is narrower than professional opinion would admit. Likewise the distance between knowledge and ignorance."


— Science vs. Quakery

"

"
"The signs of the body's illness or infirmity are obvious compared to those of the diseased mind. And the cures? How and when a broken leg heals is clear... Can one heal a broken mind? How does one know if it's healed?"


— A Broken Mind

"

Sharpe's memory image.

There are 7 memories of Nan Sharpe, indicated by a peacock feather which she wears in her hair.

"
"Finish your soup, girls. Bovine juveniles gave their all for it."


— Mock-Turtle Soup

"

"
"Everyone knows the "mischief" began among your father's mountain of paper, Alice; the real question is how?"


— Paper Pile Ignites

"

"
"Pris Witless never saw a bottle of gin she couldn't empty in an hour. Do most anything for thru'pence and a long taste of Blue Ruin."


— Taste for Blue Ruin

"

"
"If you spent as much time practicing as you do in 'Wonderland' you'd be the next Sullivan. Or Gilbert. One of them."


— Perfecting Practice

"

"
"Radcliffe asked me in just the once. Odd duck. Very proud of his artifacts. Ming, I think he said. And partial to Tokugawa Japan. Doesn't seem the Samurai type, but perhaps that's why."


— Oriental Artifacts

"

"
"Every picture tells a story. You wouldn't tolerate a book without pictures when you were a girl."


— Pictures Tell All

"

"
"It's well known that he who eats with the Devil must have a very long spoon."


— Cutlery and the Devil

"

Radcliffe

Edit

Radcliffe's memory image.

There are 12 memories of Wilton J. Radcliffe, indicated by a pen.

"
"Industry thrives on suffering, obsolescence and ruination, Alice. It's made the East End into a privy! Consider a simple farm life, in Australia, perhaps. We might liquidate what remains of your inheritance."


— Industrious Suffering

"

"
"...scoundrel was fitted with grotesque headgear. If I had ever owned an accessory that unseemly, I'd burn it. Destroy all evidence of it, and deny its existence. I value my reputation."


— Grotesque Headgear

"

"
"Not burned beyond recognition as I recall. It was the smoke, you see. One day you'll join them in the Oxford family vault, I imagine."


— Macabre Speculation

"

"
"Odd indeed. Unusual perhaps. Even extraordinary. But nearly nothing is unique, Alice. Yours was not the first brick home to be destroyed by fire."


— Brick Homes Do Burn

"

"
"Catastrophe may strike even the best regulated families, Miss Liddell. Of course, one family's disaster may be another family's opportunity. And the same goes for a surviving family member, if you know what I mean."


— Accidents Do Happen

"

"
"Whoever said true art serves neither ornament nor use is ignorant of the aesthetic of the East."


— Aesthetic Opinion

"

"
"A dutiful, honorable daughter would commemorate her deceased family in marble. I know a gifted sculptor with whom I might negotiate a commission."


— Marmoreal Memory

"

"
"The conflagration's point of origin was obvious. First the Library caught fire; and it spread disastrously when the gas-line exploded."


— Conflagration's Origin

"

"
"I do support the monarchy - in principle. I'm sure the Queen is very good at what she does. Whatever that is. But is she not a person, just like ourselves?"


— Monarchical Doubts

"

"
"Lovely service. Beautiful music. Closed caskets, though I'm told your sister could have shown to advantage. The flames never got to her."


— Closed Caskets

"

"
"I was required to identify your family in the Oxford morgue. Your sister was completely recognizable; I can't say the same for your parents."


— An Executor's Duty

"

"
"The undiscovered guilty and the wronged innocent share similar fates. Prisons and chains have many forms."


— Guilty and Innocent

"

Some memories may only be there because of Alice's current situation; for example, before the game tells the player how to jump, they can pick up a memory of Elizabeth Liddell praising Alice for her jumping ability. Other memories play an important role and fill in pieces of the plot. Because of this, it is possible that Alice might have suppressed these memories somehow and collecting them is making her remember everything. However, some of these memories, especially in the Queensland segment, seem to be only fabricated by Alice and show that she is or was truly nearing madness.
The fifth key with the Venus sign is the key to Lizzie's room.

References

Edit

See also

Edit